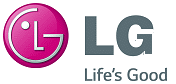 LG Commercial Display
™

Solutions & Services
LG HE B2B Division is committed to offering comprehensive and indispensable technology solutions with the latest digital products and features tailored to the particular requirements of commercial environments. Our dedicated team of sales managers, application engineers and customer support staff in addition to our strong business relationships with major distribution partners nationwide give us the logistical capability as well as the service and program support to serve customers in Hospitality, Healthcare, SMB and Vertical Markets.
LG provides access to some of the most advanced and flexible digital products and accessories in the market. Each commercial product functions as an integral component within our business solutions and is fully supported by LG's network of dealers and distributors as well as our in-house support resources. From LCD monitors for a digital signage network to hospitality TVs for in-room entertainment solutions, LG Commercial Displays has the necessary products to fulfill your market needs.
Company History
LG Electronics was established in 1958 and has since led the way into the advanced digital era thanks to the technological expertise acquired by manufacturing many home appliances such as radios and TVs.
LG Electronics has unveiled many new products, applied new technologies in the form of mobile devices and digital TVs in the 21st century and continues to reinforce its status as a global company.
LG Way
"Jeong-do Management" is LG's unique application of ethics.
LG will succeed through fair management practices and constantly develop our business skills.
Vision

LG's vision is to become the market leading company with broad market recognition.
Conduct

LG will succeed through the constant development of capability based in ethical management.
Management Philosophy

Basic management philosophies that ensure LG will accomplish its business activity goals.